Written by: Gio and Suzy Llerena.
John 14:26 says, "But the Helper, the Holy Spirit, whom the Father will send in My name, He will teach you all things, and bring to your remembrance all that I said to you."
Starting Out Great
When Gio and I (Suzy) were first talking marriage, in the back of my mind I thought to myself "This is going to be fun! I mean, seriously, I'm marrying my best friend. Doesn't get much better than this!" We were both Christians, we had similar activities we enjoyed, and we came from homes where our parents loved each other and were each married 30 plus years. What I wasn't prepared for was how difficult marriage was going to be. Don't get me wrong, it has been fun, but it has been a lot tougher than I thought.
When Suzy and I (Gio) were moving towards marriage, I was super excited and pretty much oblivious of the responsibilities that lie before me. Suzy and I dated for over three years and we had a great dating relationship. We lived in the romance stage for the majority of that time and then BOOM, reality hit and it was not as I imagined it would be. There was a lot more to this marriage thing than I thought.
Starting to Struggle
What we didn't realize was that we were two sinful people that, upon marriage, had moved into the same space and were simply doing life together. It became rather obvious that satan did not want us to reflect the image of God, which is one of the primary purposes of marriage. If we were going to get this marriage thing right, we were going to have to learn how to rely on the power of the Holy Spirit!
Over the years there has been a lot of patch-up work; we would say "I'm sorry", or "I'll do better next time," but it seemed like we continued to land in the same place each and every time. We knew we needed something that would provide true and lasting change. This change was made abundantly clear to us when we first read the book Two Becoming One.
In Two Becoming One, Don and Sally Meredith state, "The next step towards oneness is understanding the role and ministry of the Holy Spirit in the life of each believer and in successful Christian marriages. After Christ ascended into heaven, the Holy Spirit, or 'Counselor,' became our source for knowing God and succeeding in life and marriage. The Holy Spirit is greatly concerned about your marriage. When you respond to your spouse based on performance: holding grudges, lashing out in anger, or expecting perfection, then you grieve the Holy Spirit. Couples who desire to please God in their marriage need to consistently yield to the Spirit's promptings in their lives. Once you realize this, it is much easier to trust the Holy Spirit and to let Him work in your marriage."
Seeing Things Clearly
This truth hit us hard because much of what we were doing to try and fix our issues was being done in the flesh. Our thought was, "I can will myself to be/do better next time", or "I wish my spouse would will themselves to be/do better next time". All that did was patch up our trial for a week or two (and that timeframe is being gracious) and then we were back at it. Our focus was on each other's performance.
The Psalmist, David, says in Psalms 139:23 – 24 "Search me, God, and know my heart; test me and know my anxious thoughts. See if there is any offensive way in me and lead me in the way everlasting." This is such a great prayer because it does a couple of things:
It has you asking God to expose your sin and the struggles within you. David realized that God knew his heart better than he knew it himself.  Jeremiah 17: 9 says, "The heart is deceitful above all things, and desperately sick; who can understand it?" Many times, we may think that we are good, that we have it figured out. But in all reality, some deeper issues within you continue to creep up and affect your relationship with God and then with your spouse.


It has you asking God to reveal a better way for you to deal with your sin and the struggles within you. It's one thing to have something revealed to you, it's another to do something about it. Here, David is not just asking God to reveal his sin, but to give him a better way. 

Proverbs 3:5-6 says, "Trust in the Lord with all your heart, and do not lean on your own understanding. In all your ways acknowledge him, and he will make straight your paths."
This is a very difficult prayer because we must humble and expose ourselves to God and then listen to Him and accept His response to our prayer. The Holy Spirit will prompt us but then our selfish flesh will fight it. We must learn to submit to the leading of the Holy Spirit. One of the faith principles in the Two Becoming One resource is, "By faith we must commit to God's purpose of reflecting His image, reproducing a godly heritage, and reigning in spiritual warfare."
Because this is God's design for our marriage, the enemy will fight to attack your marriage. Attempting to fight this battle alone will destroy you and your marriage. The Holy Spirit gives us the power to be Christ-like, the Holy Spirit directs our lives daily, the Holy Spirit convicts us of sin, and the Holy Spirit empowers us to fight sin in our lives. Ultimately the Holy Spirit can produce, in and through us, a marriage that will glorify God.
Prayer opens the door of your marriage to the power of the Holy Spirit:
Ask God to teach you these insights concerning His Holy Spirit. Believe that God loves you and that He desires to walk with you in oneness through the power of the Holy Spirit.


Confess to God your utter dependence on the Holy Spirit for power. If there is any known sin in your life, confess it by agreeing with God that it is sin and is displeasing to Him.


Draw upon God's power by faith and obedience.
In short, pray to become a couple centered on Christ, not a couple centered on self. Then you will see the power of the Holy Spirit in your life and marriage.
---
Christian Family Life is a marriage discipleship ministry. We are here to offer resources and support no matter what condition your marriage is in. Our passion is to Build, Enrich, and Reconcile Marriages. Find out more at https://www.christianfamilylife.com/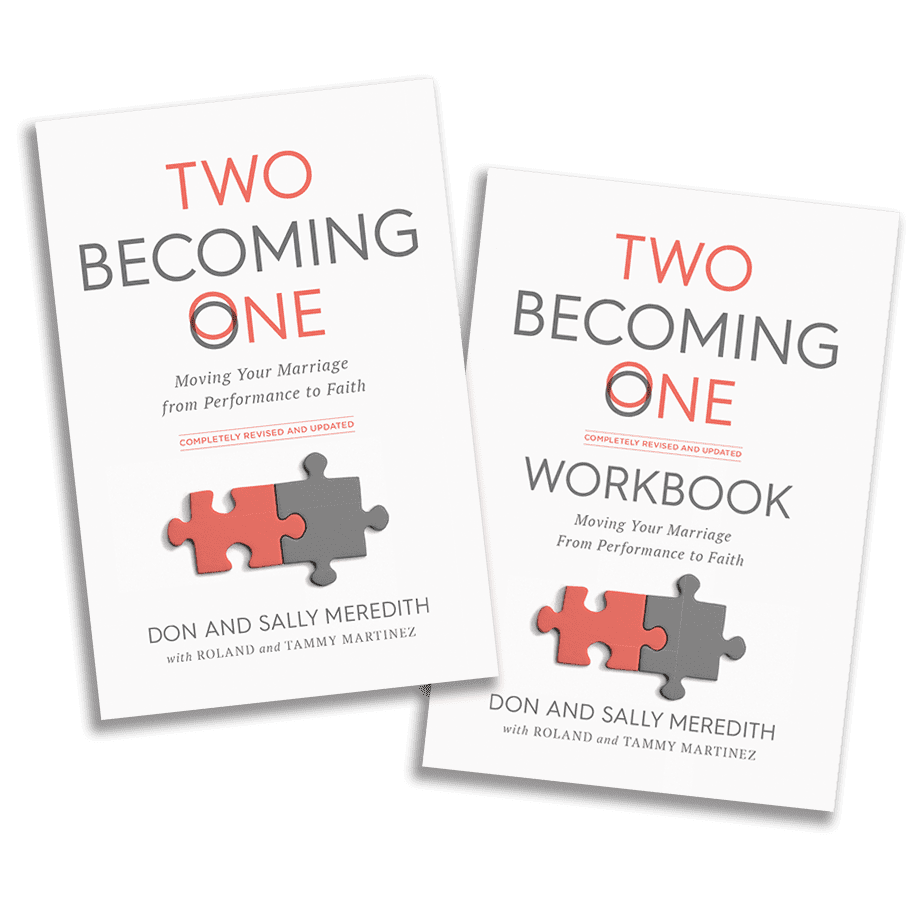 This book has helped thousands of couples like yours work through every marriage issue you can imagine. Grab a copy today!