It is easy to let bitterness and conflict harden our hearts, especially in marriage. Intimacy is hard work and we have to dig for it. Sometimes finding intimacy is like finding buried treasure in marriage.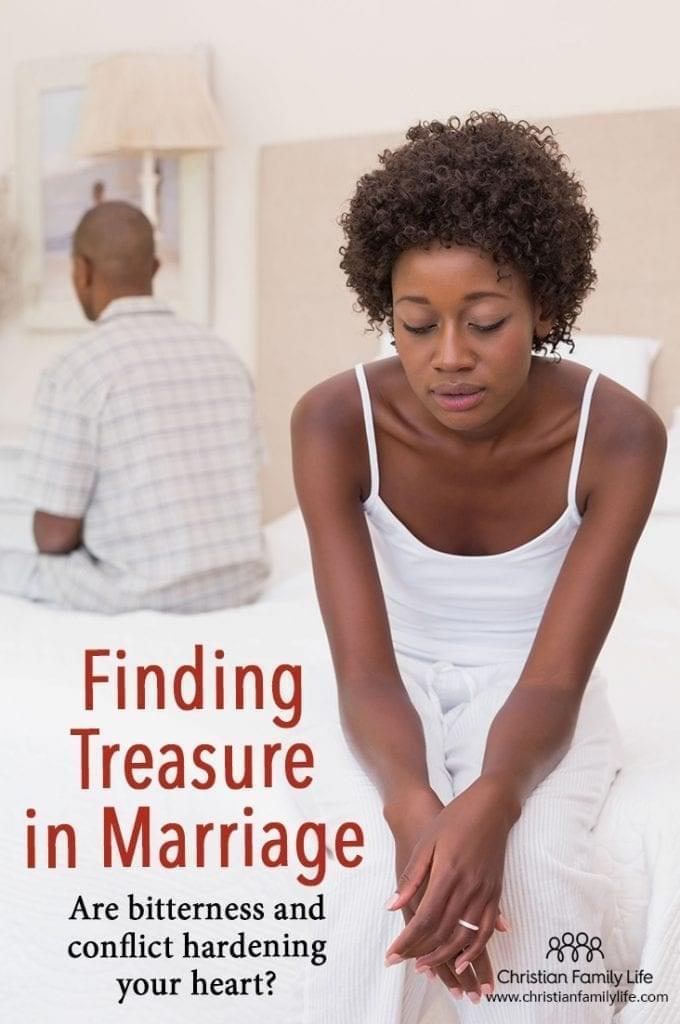 Our Need to be Intimate
The Oscar nominated movie About Schmidt opens with these words:
"My name is Warren R. Schmidt. I am 66 years old. I am recently retired. Helen and I have been married 42 years. Lately I find myself asking the same question, 'Who is this old woman who lives in my house."
Where will your marriage be 5, 10, 20, 42 years from now? Will you be intimate friends or strangers sharing the same address?

God's Principle on Intimacy
Intimacy in marriage is like buried treasure: we need to dig for it. We need the right tools and the willingness to do some spade work.
Right tools: Digging for gold requires a map.
The map for marriage is Scripture.
God created man and woman for oneness, "and the two shall become one" (Gen. 2:24) He desires us to experience intimacy.
Unfortunately while many of us desire intimacy, our maps sit collecting dust on the shelves.
Spade work: Digging for gold requires effort.
Treasure is often buried under mounds of hard rock. This might be the most difficult aspect of marriage – muscling through the rocks of conflict.
Generally that's where most of us quit. Frankly, we're not willing to spend that kind of sweat equity.
The Apostle Paul's words are as true today as they were two thousand years ago, "Be angry and do not sin; do not let the sun go down on your anger," (Eph. 4:26). Conflict is inevitable.
The question is, are we content to leave the treasure of intimacy buried beneath bitterness and hardened hearts?

Our Response to Finding Intimacy
None of us want to quote Warren R. Schmidt after 42 years of marriage. So stop for a minute and assess:
When was the last time you consulted God's map for marriage as a couple?

Is there a mound of bitterness that needs to be dug through?

Ask your spouse if there is any lingering conflicts that need to be resolved.
Are bitterness and conflict hardening your heart? What do you need to resolve?