Sign up for free marriage tools…
Bringing Your Marriage Together
John and Heidi started out their marriage with a performance-based relationship that was built on unmet expectations. With a lack of communication and no real way to resolve conflict, frustrations rose to create tension.
They were introduced to Christian Family Life, and their perspectives changed. God restored their marriage relationship to one based on faith love instead of performance.
Communication, intimacy, and trials are all important pieces of your marriage. Pull all of these pieces together and allow God to restore your marriage.
You can enjoy unconditional love in your marriage.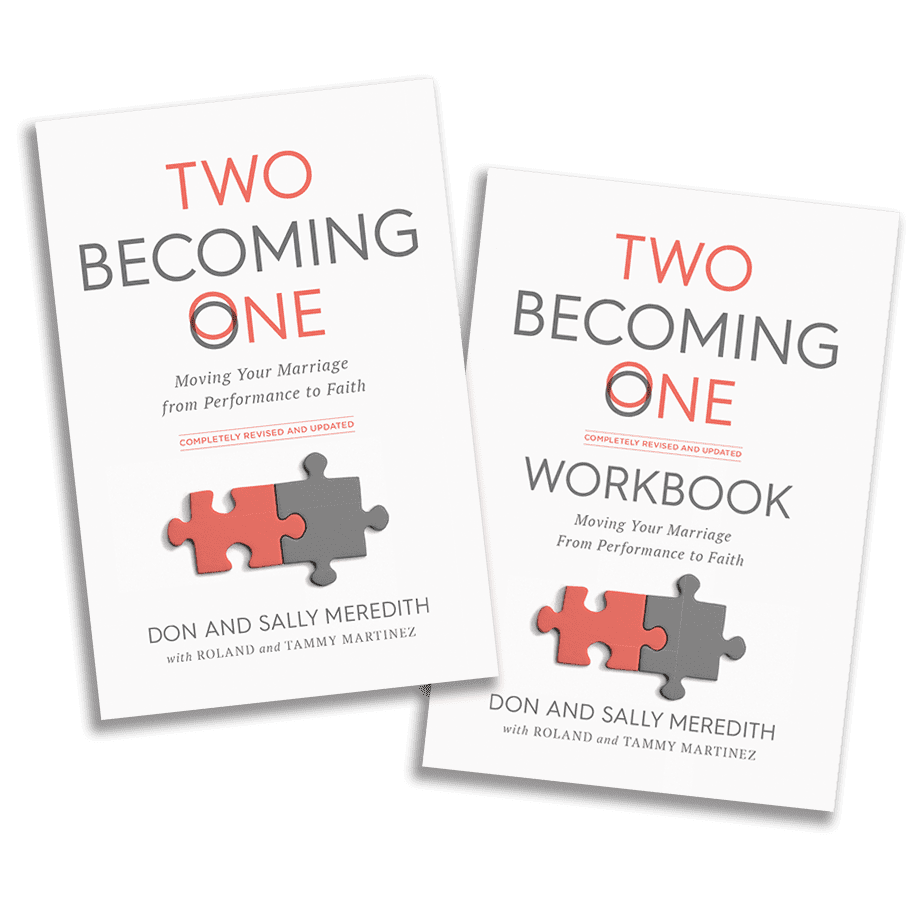 Revised and Updated!
Two Becoming One is the book that started the revolution in biblically-based Christian marriage enrichment programs. This groundbreaking material has transformed and strengthened hundreds of thousands of marriages over the past four decades.