Written by: Ryan and Ashlie Cook.
There seems to be a never-ending list of reasons our marriage might be struggling. Every situation is unique and the tests we face range widely. We want to encourage everyone that there is hope for you. No matter what you're facing, by God's grace, you and your spouse can work through it.
The reason we have this hope is NOT because we are so amazing and skilled. Though undoubtedly, if you're reading this, then you have a passion and interest in improving and growing as a person. However, the real reason we have hope is the truth that God can change any circumstance.
The Foundation
At Christian Family Life we base everything we do on the foundation of God's vision and provision for your marriage. In Genesis 1 & 2, God showed us exactly what we need and why we need it. He laid the crucial foundation for every marriage. Just look back at some of our blogs this year to get caught up on all God has provided for us.
We want to take a minute and review some of the typical issues marriages face. Your marriage can overcome every one of these things, and much more, if you start with God's foundation. However, you don't want to neglect these very real challenges. A leaky roof can very easily do significant damage to a house, even when the foundation is strong.
Here a 6 reasons marriage will struggle, and even fail, if they are not addressed.
1.) Differing Backgrounds
The family you grew up in has a huge impact on how you perceive the marriage relationship. Age of parents, other siblings, order of siblings, family trauma, processing plan, ethnic background, economic background, marital history…ALL comes into play. How did your families handle conflict? The stuffers, yellers, deny-ers, exploders, runners, distractors? These things contribute to how you navigate your role in marriage.
         Unfortunately, a lot of these issues don't get addressed up front, so you're left to 'discover' them on your own during the natural course of life. This discovery process often feels like stepping on a land-mind! Suddenly an explosion of emotions occurs over something you may not have thought twice about. However, because of your spouse's background, it was a big deal to them.
2.) The 50/50 Relationship
         This is a HUGE deal for us. So much of what we understand in our lives is based on performance. We bring the same wrong thinking into our marriages. We expect our spouse to perform at a certain level and when they don't we criticize, judge, get angry, etc. All the while hoping they show us grace.
The solution is not to move up to 100/100 either. That is still based on performance. You know it's impossible for you to be perfect, so why on earth would you expect your spouse to be. We must love our spouse based on FAITH! We must see them as God's gift (see last weeks blog) and we must bless them and love them even when they are struggling.
John 13:34, "A new commandment I give to you, that you love one another: just as I have loved you, you also are to love one another."
3.) The Self-Centered Nature of Each Person
As everyone is likely well aware, we are sinful and messed up people. Because of our Genesis 3 reality our human nature is sinful, fallen, prideful, stubborn, and desiring our own interests and needs get met. Not a great recipe for sharing life with someone else with the same struggles.
         Isaiah 53:6 "All we like sheep have gone astray; we have turned—every one—to his own way." Unless a person has entered a relationship with Jesus and begun the discipleship process of 'dying to ourselves' this could be a major issue. The only thing you can do is work on your own humility and being selfless. By God's grace you can be a great example to your spouse and trust Jesus to change them.
4.) Trials
Just pick a trial, any trial, and it can be hard on the marriage. Death, job change, covid-lockdown, illness, on and on. If you don't process through life's trials in a biblical and healthy way it can absolutely kill your marriage. If you are already facing a combination of other issues like 50/50 or differing backgrounds, the trials can be the straw that breaks the marriages back.
         The enemy loves to pile on when things are already tough. We would call everyone back to a place of faith and trust in God and His plan and provision. Through the Holy Spirit we are promised grace and strength. Now is the time to lean on that in a major way.
Matthew 11:28-29, "Come to me, all who labor and are heavy laden, and I will give you rest. Take my yoke upon you, and learn from me, for I am gentle and lowly in heart, and you will find rest for your souls."
5.) The "fantasy love" perspective
         Unmet expectations can cause a lot of damage in a marriage. It's like termite damage or water damage on a house. It can go on for years without detection. Slowly crumbling away the inside of the house. Making things weak and unstable. Then one major issue and all that damage is revealed.
         Having good healthy communication and the freedom to express when you're wounded is really important. Responding to your spouse in love and grace is critical. Otherwise you are failing to meet your spouse's expectations and you don't even realize it until it may be too late.
6.) Lack of Salvation or Close Walk with God
         The Bible calls us to be 'yoked' to another Christian in our marriage. 2 Corinthians 6:14, "Do not be unequally yoked with unbelievers. For what partnership has righteousness with lawlessness? Or what fellowship has light with darkness?"
         So many decisions about how your family operates are based on your faith. Decisions about finances, school, work, etc. They are either based on a Biblical world-view or they are not. There are also key roles for the married couple to fulfill, like praying together, and that is hard to do if one of you does not follow the Lord.
         If you are in a situation where you're already married and your spouse is not a follower of Jesus look to 1 Corinthians 7 for some instructions. If you are not married yet and are dating someone who is not a believer in Jesus you need to be very careful how you proceed. It's a long and difficult road if you become unequally yoked. God can do anything, but we would wish you to stay clear of that scenario.
We recognize there are other issues that marriages face. However, this is a pretty comprehensive list. It's important to be able to name what your marriage is struggling with. Once you can identify it you can begin to pray and seek counsel to address it.
The great news is the Lord, by the power of the Holy Spirit, can work in your marriage and can turn any situation around. It all starts with you moving from performance to faith and loving your spouse with God's unconditional love. God can work miracles out of that!
---
Christian Family Life is a marriage discipleship ministry. We are here to offer resources and support no matter what condition your marriage is in. Our passion is to Build, Enrich, and Reconcile Marriages. Find out more at https://www.christianfamilylife.com/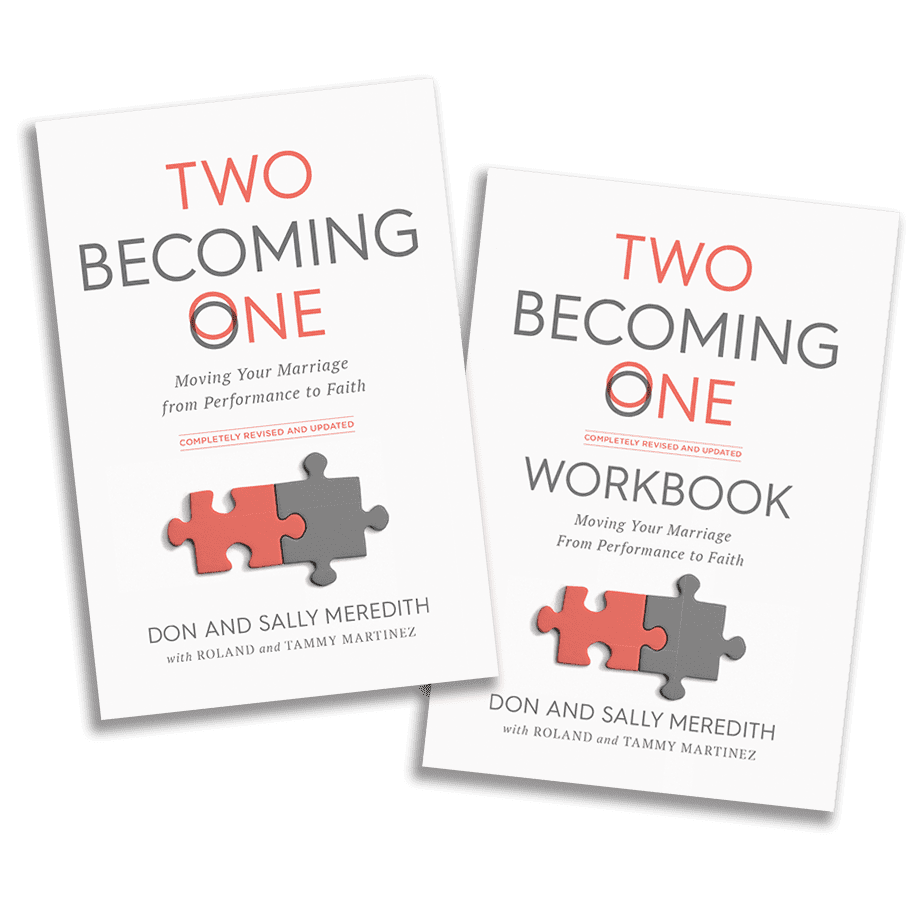 This book has helped thousands of couples like yours work through every marriage issue you can imagine. Grab a copy today!