Written by: Ryan and Ashlie Cook.
Life is Busy
Any couple that's been married for a little while has experienced busy schedules. Work can be a heavy load, participating in church activities, and hanging out with friends are just a few examples of a full life. Then add in a kid or two and life doesn't seem to stop.
Ashlie and I sometimes sit together on our front porch in the evening after the kids have gone to bed. We occasionally will laugh about life before kids and how busy we thought we were. It's comical to think about because we are on another level now.
No matter what your life place, kids or no kids, we can find it easy to make excuses for not prioritizing our spouse. You are focused on other things and one day turns into the next and life keeps rolling -- the next thing you know you have a roommate and not a husband or wife.
Husbands Have to Lead
So, this week I want to specifically address the husbands. The Bible says in Ephesians 5:23, "For the husband is the head of the wife even as Christ is the head of the church, his body, and is himself its Savior." This means that the leadership of the home starts with the husband. It's on us to set the tone of the home. Here's the deal, men; if you desire your wife to make you a priority, to consider you and make you feel special or even desired, you better lead the way.
Now wives, the Bible calls the women to walk by faith and to love our husbands by faith and not based on their performance. So, if your husband is not doing a great job making you a priority it doesn't give you an excuse. You make him a priority as unto the Lord. The Lord will see that and honor you in your faithfulness.
Best case scenario, based on God's design for marriage, the wife is responding to her husband's leadership and example. Husbands are challenged in Ephesians 5:28 to this, "In the same way husbands should love their wives as their own bodies. He who loves his wife loves himself." Just a few verses earlier Paul writes in Ephesians 5:25, "Husbands, love your wives, as Christ loved the church and gave himself up for her."
Husbands, this I such a high calling. When you think about the unconditional love and sacrifice and priority Jesus made the church it raises the bar. We MUST prioritize our beloved. She must feel cherished and pursued and thought about and protected.
Make Her a Priority
Here are 3 practical things you can do to make your wife a priority:
1.) Ask her, "How are you doing?" This seems really simple, but the catch is you have to actually want to know the answer. Our wives can tell when we are not really engaged. Turn off the TV, put down your phone and look her in the eye to ask this question.
Then the next part is super tough. No matter what she says you are not allowed to criticize her or try to fix the issues she brings up. BIG No-No! She just wants you to listen. If you start to struggle with wanting to fix things, you can ask the following question, "Do you want me to offer suggestions or just listen?" Comply with her answer – which is most likely "just listen." You might be frustrated, but this is a time to serve and prioritize your wife. Just do it!
2.) Speak your wife's 'love languages' multiple times a week. It might be quality time, words of affirmation, gifts, physical touch, or acts of service. If you don't really know her languages then this is a great topic of conversation. Ask her and unpack the answers.
Then it's your job as the husband and leader to find ways to 'speak' to your wife. This was huge for us because I was trying to love my wife in the way I receive love through acts of service. But guess what, it didn't work. I was spending all kids of energy trying to take care of things around the house and it wasn't speaking to my bride.
You can even go so far as to ask your wife for helpful examples of ways she receives love. If it's 'acts of service,' what does that really mean? Dishes, laundry, helping with the kids, or something completely different. If it's 'gifts,' then what kind of gifts? Big expensive ones, little simple things, etc.
3.) Speak 'blessings' to her regularly. In the book, Two Becoming One, the fourth faith principle focuses on the only 2 forces God uses for change – unconditional love and blessing. We need to bless our wives. We need to speak life over them. The little things they do that can easily go unnoticed need to be noticed.
Blessings replace insults and criticism. Blessings pour healing water onto the heart, mind and spirit of our spouse. "Honey, you're a great mom. I know it's hard work but you're crushing it."
"Babe, I love you and chose you. I know it hasn't been easy, but I'm so grateful you're my wife."
"Thanks for managing all these crazy schedules and keeping our family running, you're doing a great job."
Take the time to bless, encourage, and build up your wife. It's the same way that Jesus blesses and encourages us through the Word and the Spirit. This is a critical part of prioritizing your beloved. Do this and she WILL respond to you. If you haven't done it in a while it will take time for her to start receiving your words. Keep at it and walk by faith and you will see her heart turn toward you.
---
Christian Family Life is a marriage discipleship ministry. We are here to offer resources and support no matter what condition your marriage is in. Our passion is to Build, Enrich, and Reconcile Marriages. Find out more at https://www.christianfamilylife.com/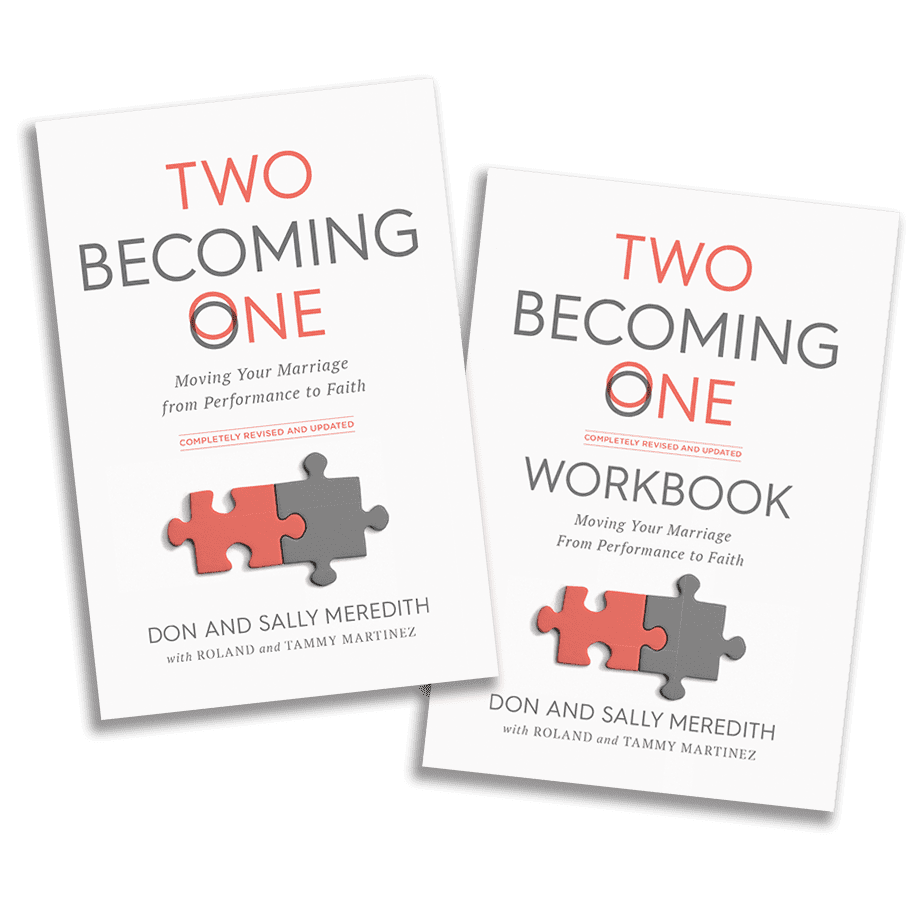 This book has helped thousands of couples like yours work through every marriage issue you can imagine. Grab a copy today!