Written by: Ryan and Ashlie Cook.
How was your Mother's Day celebration this past weekend? Stressful? Exciting? Forgotten (...hopefully not)? Painful? Fun? This holiday can carry a wide range of emotions and experiences based on your past.
For example, our church did a special recognition on Sunday of the women in the room who had issues with infertility, miscarriage, or other factors that prevented them from becoming a mom. It was a tender moment and if this has been your experience, please know we are praying for you.
For our family, we celebrated our 10th Mother's Day for Ashlie, and we tend to go all out for birthdays and holidays. Her gifts included breakfast in bed, no cooking responsibilities throughout the whole day, a chance for an afternoon nap, some nice pajamas and a new hair dryer. Not too shabby!
We also practice a special time of blessing at dinner on these holidays. Each of our 3 kids and I go around the dinner table that night and say at least 3 things we love about mommy.
This year, they ranged from "I love how you cook for us," to "I love that you snuggle with me," to "I love how faithful you've been to know and bless the kids."
In these moments, it's always amazing to watch how the recipient of these blessings lights up. You can't help but smile when the people you're closest to take time to speak words of love and life to you. It is like pouring water on a thirsty plant.
THE POWER OF WORDS
The Bible says in Proverbs 18:21, "Death and life are in the power of the tongue." We have seen and know we can crush or build up those around us just with our words. Here are three of the most important things to say to your wife and the mother of your children on a regular basis.
In fact, please don't just wait until you celebrate Mother's Day to make her feel loved. We need to say these things often, in lots of different ways, all year long. You wouldn't water a plant just once a year if you wanted it to grow and thrive.
IT STARTS WITH LOVE
The first phrase is simply, "I love you."
Ephesians 5:25, "Husbands, love your wives, as Christ loved the church and gave himself up for her."
Every woman has a desire to know they are loved. My 5-year-old daughter wants me to tell her "I love you" all the time. She is constantly looking for love and affirmation. What every wife needs to know is that she is simply loved.
It's up to each husband to determine the ways in which your wife receives love. Does she need you to say it with words of affirmation, show it with acts of service, through physical affection or give it through gifts and spending time together? Each wife is obviously different, so husbands need to do the work of figuring out your wife's love language.
Early in our marriage, I tried to constantly serve my wife by helping out with the kids or other ways around the house. I remember one Christmas I was doing dishes and looked over at her and asked, "Does this really matter to you? Does this (doing dishes) speak love to you?" The short answer…NO!
We had to talk it through and figure out the best ways for me to let her know I love her. This is not a performance-based love she has to earn. This is the agape love I am called by God to show her.
BE QUICK TO LISTEN
The second phrase is, "I hear you."
1 Peter 3:7, "Likewise, husbands, live with your wives in an understanding way."
I admittedly have a strong personality and can easily run people over if I'm not careful. One of the things that really bother Ashlie is when I don't take time to listen to her. This process involves intentional conversations and providing a safe place for your wife to speak. Creating a safe space means not criticizing what she says or becoming argumentative -- bad idea!
If she thinks you won't listen to her and won't even take time to consider her view on something, it can be very wounding. If you do that enough times your wife can even give up and shut down. You might think she's just agreeing with you about everything since she's keeping quiet, but in truth she's just hurt that you won't hear her.
To successfully navigate this, it's a good idea to talk about... how to talk. Address things like the kinds of decisions your wife wants to be included in and which ones she's fine letting you deal with, and vice versa.
Then you need to address the process of how you have the actual discussion. As husbands, it's a good idea to be prepared to adjust plans or decisions based on our wife's input. Women have great levels of insight and discernment and they consider things men often don't think about.
SHE IS PRICELESS
The third phrase is, "I value you."
Proverbs 31:10, "An excellent wife who can find? She is far more precious than jewels.
When you speak and show love to your wife and really listen to her, you are communicating a powerful message -- she is valuable! Husbands must see your wife is a gift from the Lord. Your wife is His perfect provision for you. You need to show your wife you understand that.
There are times when I will get some flowers, or send a sweet text, or make arrangements for her to have space to get away and refresh. I want to communicate that Ashlie is precious and valuable. I want her to know how much she means to me and to our family. I want her to know all the little things she does to make our family function are noticed.
No one wants to feel like what they do, or who they are, doesn't matter. Husbands need to value our wives and remind them regularly how special they are. It will take time to build this habit, but there's no time like the present to start investing more into your marriage & setting an example for your kids on how to treat and value their spouse!
WHAT'S NEXT
It's never too late to bless your wife. Cook a meal or get some take-out food and sit around the table and have everyone share what they love about mom.
Husbands, ask your wife if she thinks you really listen to her. You are NOT allowed to get upset if the answer is "no." Find ways to improve communication so your wife feels heard.
Your wife needs to feel valued. Pick 3 things to do during the rest of the month of May to show how valued your precious wife is.
---
Christian Family Life is a marriage discipleship ministry. We are here to offer resources and support no matter what condition your marriage is in. Our passion is to Build, Enrich, and Reconcile Marriages. Find out more at https://www.christianfamilylife.com/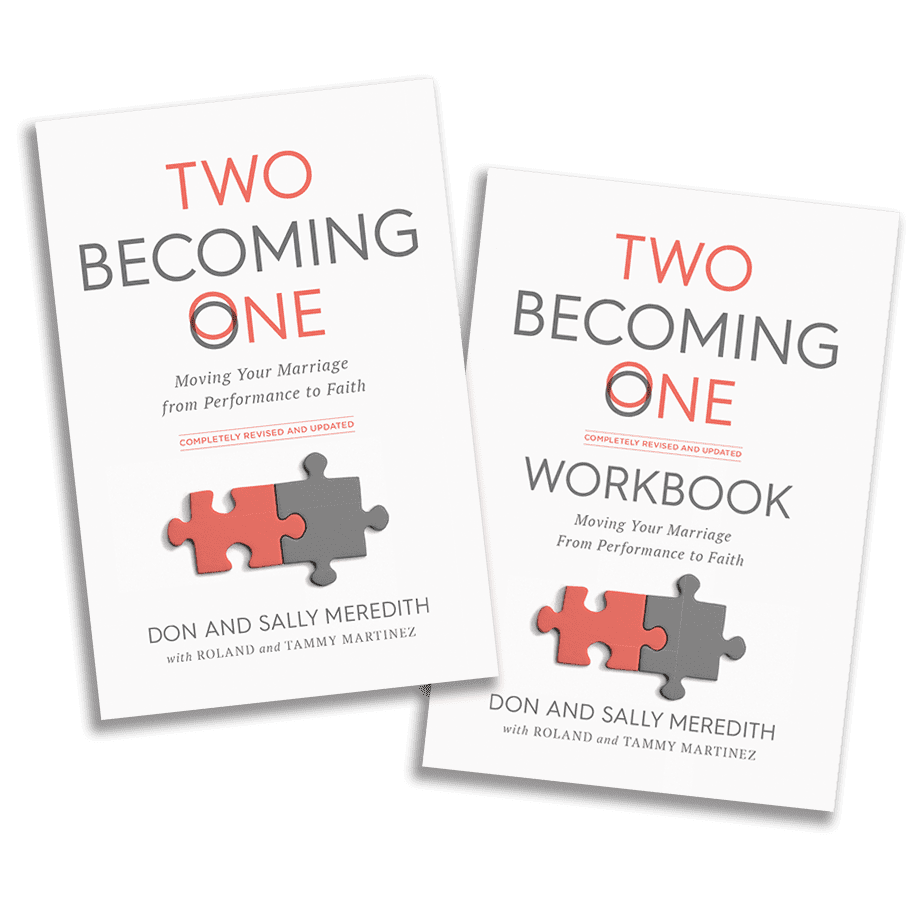 This book has helped thousands of couples like yours work through every marriage issue you can imagine. Grab a copy today!