Written by: Ryan Cook.
Father's Day is coming up! A day to celebrate the man of the house. A day to let Dad sleep-in, maybe play some golf or go fishing. A day when Dad gets to do what Dad loves to do.
In general, Dads are pretty simple creatures. They don't usually want a lot of gifts. They are pretty content with some basic type of celebration…even if they have to do the grilling.
So what does Dad really NEED? Something like "words" might not make the normal list of gifts. But what are the things every Dad needs to hear? What do men need to hear? Another question to ask is, "how do men feel loved?"
A few weeks ago we talked about what a Mom needs to hear. She needs to hear "I love you, I hear you, and I value you." If you'd like to read the blog in its entirety, go here - Mother's Day Blog
THE POWER OF WORDS
As a reminder from the other blog, our words are very powerful. The Bible says in Proverbs 18:21, "Death and life are in the power of the tongue." Even though Dads can be tough and strong, words can still impact us in profound ways.
Even if your Dad is a man of few words, he still hears. And there are some really important things every Dad and Husband need to hear from their family.
IT STARTS AND ENDS WITH RESPECT
Ephesians 5:33, "However, let each one of you love his wife as himself, and let the wife see that she respects her husband."
Respect can be defined as "a feeling of deep admiration for someone or something elicited by their abilities, qualities, or achievements."
We have two sons. If you have boys in your home, these are phrases you've likely heard… "Dad, watch this! Mom, look what I can do! Dad, did you know that I just did _______ and it's cool because ______."
As little men we crave admiration for our abilities, qualities, and achievements. There are certain things every son needs to hear! It's why men can so easily fall into the sin of pride. We naturally have a desire to be affirmed and respected for what we do. We get focused on performance!
So how does this translate to grown men who are now Dads? We deeply desire for our wife and family to affirm us for our "abilities, qualities, or achievements." It's water for our souls. Our secretly fragile hearts need words of respect.
When our wives don't affirm us and take time to bless us it creates a void. When we don't receive affirmation in a healthy way from the right sources we go hunting for it in the wrong places.
We will easily fill this need in other ways, like achievement in the workplace. We will pursue it with our buddies in the local softball league 3 nights a week. Or we will get stuck in the past, reliving a time when we did something worthy of praise.
All we really want is the respect and affirmation that we matter. We want to know our abilities, qualities, and achievements have not gone unnoticed. We want to know what we've done means something to the ones we love. And we need to hear it more than once a year!
HOW TO SHOW RESPECT
In the book Two Becoming One we focus on two things God puts in our lives to bring about change in someone: The active force of unconditional love and the reactive force of blessing. We are called to love our spouse, regardless of their performance, based on our faith in God.
Husbands feel loved when they are respected, so a great way to combine all this together is blessing the man of the house. So the simple equation for a man is this:
Blessing = Respect = Love
Wives, if you will bless your man, and we will get practical in a second, then he will feel honored and respected. That will translate in his heart and mind as love. And what can you focus on? Let's go back to the definition of respect - abilities, qualities, and achievements.
Now I recognize that nobody is perfect. However, I believe that every single dad out there has something worth praising that could fit in one of these three categories. On the outside chance he doesn't, you are called to bless him anyway.
You may find that as you "bless = respect = love" your man he might start stepping it up. He might actually grow into the man you hoped for. It's possible by God's grace!
LET'S GET PRACTICAL
Here are some suggestions to help get you started. I promise you will see an impact on your husband if you implement even a few of these. Don't forget – you have to do them more than once. In truth, you should be showing expressions of love and respect every day…many times a day.
The same way husbands should put in effort to love their wives. Here are a few examples of expressions of respect and things a wife should tell her husband.
If it has been a while since you "blessed = respected = loved" your husband then begin with an apology. "Sorry I have not shown you respect like I should have. Please forgive me." (He may not know what to say if you do this.)
At lunch or dinner on Sunday for Father's Day spend time going around a table and to say at least one thing they respect about Dad. We try to do this a couple times a month. Especially on birthdays and holidays.
Find one thing each day your husband does regularly and make sure to thank him. "Thanks, hon, for always helping with the dishes." Or "Thanks for taking care of the car stuff – so glad I don't have to do that." Or "Thanks for working so hard to provide for us."
If you have a habit of criticism, even for small things, practice refraining from voicing it. You may be frustrated because he didn't do something the way you would have, but let it go if it's not a big deal. Little criticisms add up over time.
Initiate some small kisses and hugs throughout the day. You can simply give him a sustained hug for like 10 seconds. In most relationships' men initiate physical contact more…often hoping it will lead to sex. When my wife initiates little kisses or hugs it's a welcomed change and lets me know she loves me...even if it doesn't lead to sex.
If you're making a decision, big or small, try voicing your view on the matter but differing to your husband for the final call. You can even say directly, "I trust you and will respect your decision." This is not a sign of weakness by any means.
Honor your husband in front of the kids. Look for ways to highlight your man's abilities, qualities, and achievements so the kids see and hear it. This will foster an atmosphere of respect in the home. Something like, "Hey guys, didn't your dad do a great job with ________. Make sure to say thank you."
SEX! Ok, I gave you 7 examples before we got to this one. But let's be honest, physical intimacy is a way most men receive love and blessing. If you have kids then sex is probably more infrequent. If you want to "bless = respect = love" your man then try to initiate sex.
And you can't do it begrudgingly. The phrase "I guess you probably want sex now" is not a great opening line. Do what you need to get in a good frame of mind so you can willingly initiate sex. He can tell the difference.
Ok, we can stop there for now. I hope this has been helpful. Remember it takes time to build new habits and change the atmosphere of a home.
Your husband needs to speak life and love into you, and you need to bless and respect your husband. This is the way GOD designed marriage. If He designed it then it CAN work!
Christian Family Life is a marriage discipleship ministry. We are here to offer resources and support no matter what condition your marriage is in. Our passion is to Build, Enrich, and Reconcile Marriages. Find out more at https://www.christianfamilylife.com/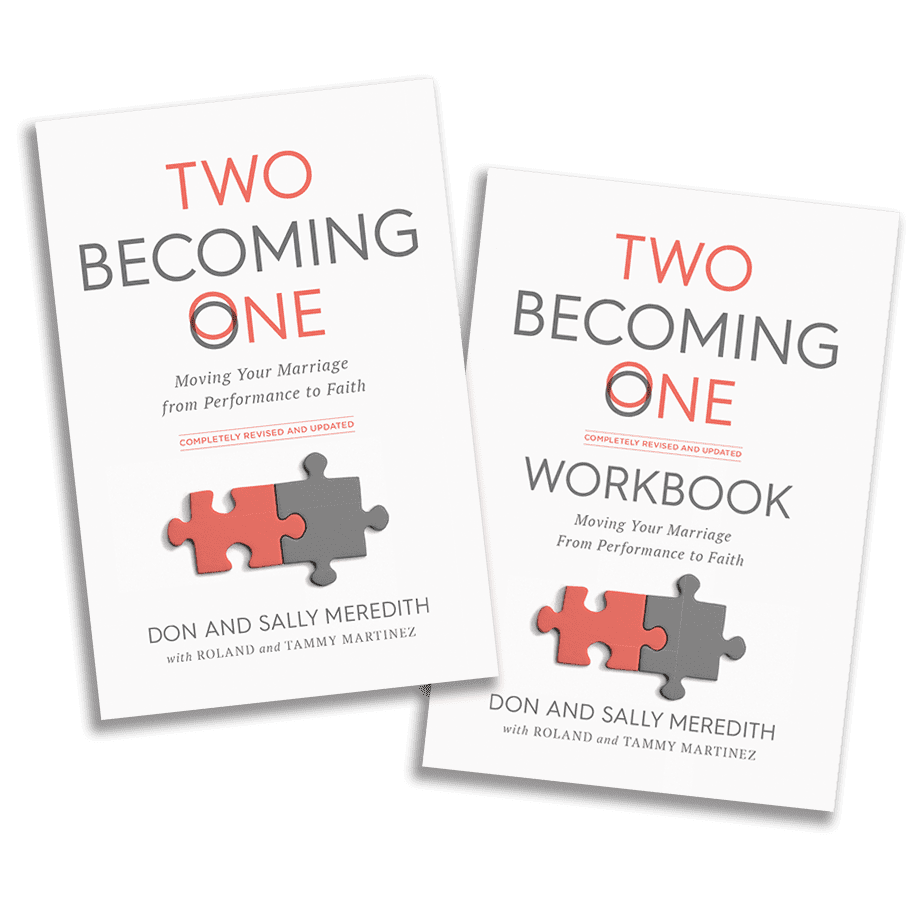 This book has helped thousands of couples like yours work through every marriage issue you can imagine. Grab a copy today!